Curated Collection of Montessori Materials
Besides offering our Monthly Toolbox Subscription, we are constantly working to expand our online store. Besides Montessori By Mom products and refills, Teresa is personally selecting items from great companies to offer online. You can visit our Online Store, and if you have not seen them, make sure to check out the Alphabet Cards by SO Awesome and Crayon Rocks!
Loyalty Points*
As another way to thank our customers, we are now giving loyalty points automatically with each purchase. You will get 1 point for each dollar you spend and 10 points for each product review you write. You can then use points for any purchase. 20 points are worth $1. That's like getting 5% off every purchase (even items that are on sale)!
Points apply only to our store and not for subscriptions (which are already highly discounted).
We Are Here For You!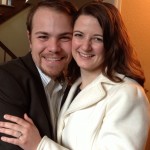 Our mission is to make Montessori more accessible, and YOU, parents and teachers, are the reason we started Montessori By Mom. We really love our customers and are proud to be able to serve you. We can't thank you enough for the heart warming emails and adorable pictures! You make it all worth it.
If you ever have questions or comments, we love to hear from you. Send us an email and we try to respond within 24 hours. If you want to talk to a real person, just give us a call and Teresa or Nathan will personally help however they can.
* We reserve the right to modify our Loyalty Points program at any time.