Montessori Aquarium Trip
"The outing whose aim is neither purely that of personal hygiene nor that of a practical order, but which makes an experience live, will make the child conscious of realities … When the child goes out, it is the world itself that offers itself to him. Let us take the child out to show him real things instead of making objects which represent ideas and closing them up in cupboards."

Dr. Maria Montessori
While the child's work in the classroom is an important part of the Montessori routine, Dr. Maria Montessori was passionate about field trips. She said outings (also called "going out" in Montessori) make a child "conscious of realities." Parents can apply Montessori outing principles to common childhood outings, including the aquarium. Here are some ideas to prepare for and enjoy a trip to the aquarium the Montessori way!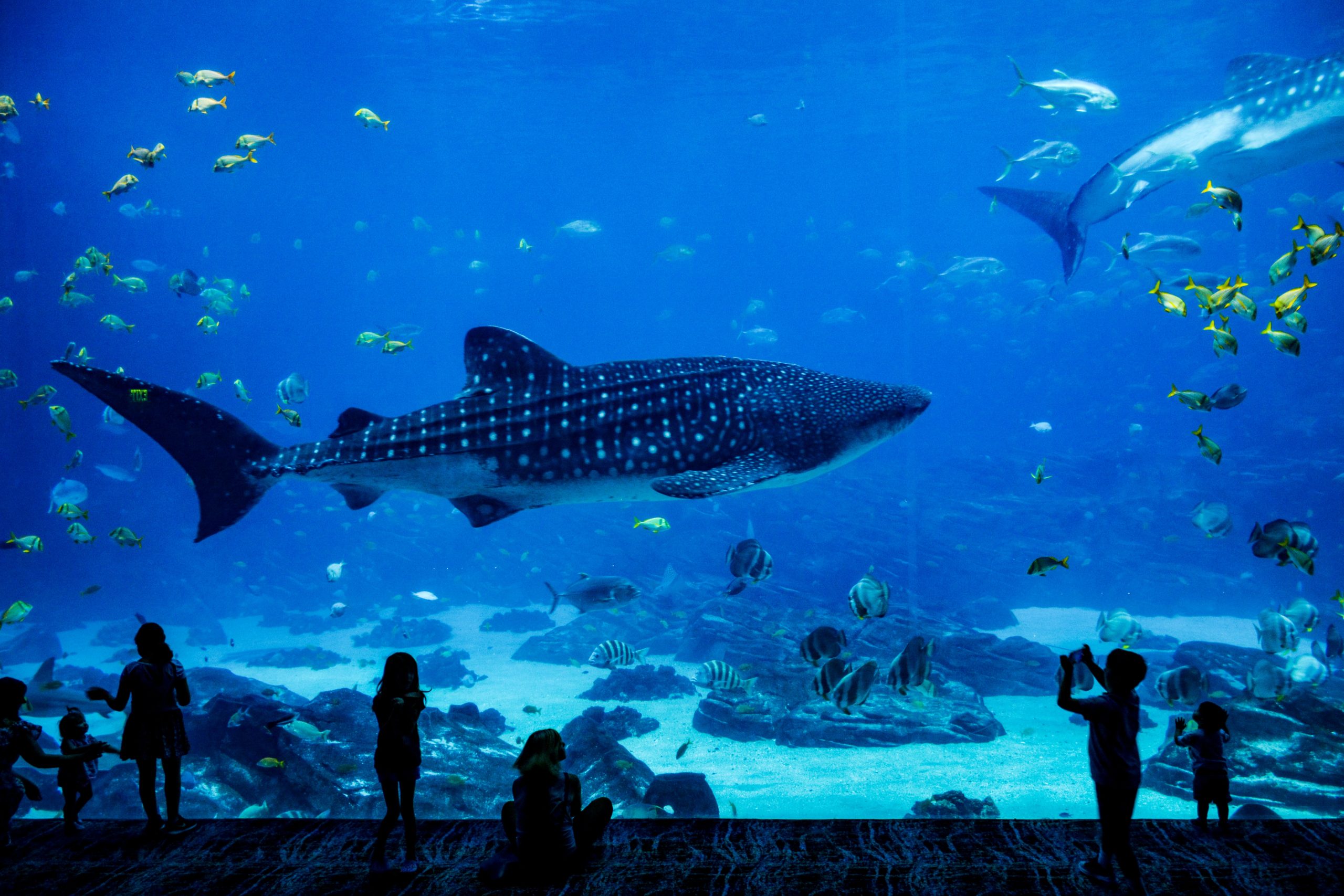 Learning Outside Four Walls
The Montessori field trip represents a time for kids to experience the world around them, where the "world itself offers itself to him." It's a time for kids to experience real-life learning opportunities, engage with new people, cultivate curiosity, and learn didactically.
Still, a field trip can be hugely stressful to organize, especially when we want to honor Montessori principles while maintaining calm and structure in public. Personally, I find field trips extremely rewarding, but they are also one of the most stressful parts of teaching or parenting.
After experimenting with a few tried-and-tested approaches (some of which didn't work), I devised a few adaptable ideas to make the Montessori field trip an enriching and memorable experience for the children and myself!
Here are some ideas to get the most out of a Montessori aquarium trip, whether you're an educator, parent, or homeschooler — or all of the above!
Tips for Pre-Trip Preparation
Just like we prepare the environment to facilitate maximum independence and exploration, you can prepare in advance to make a Montessori aquarium trip a success. Here are some tips:
For kids who thrive on a set routine or are interested, exploring the aquarium website and map can help them visualize the day before they go.
Older kids can get involved in the trip planning, while younger kids can decide between activities that interest them. You can encourage independent dressing by guiding them to choose their outfit for the day. By involving kids, you are helping them to understand that their opinions and needs matter.
Discuss freedoms within limits before going to the aquarium. For example, you can talk about respecting the environment and respect for others, like the people who work there. Ask kids what they think the freedom and limits are.
You can show kids images and present facts about the sea life you'll see on the day of the trip. The Deep Sea is a fantastic resource for exploring the ocean's depths.
On most aquarium websites, you can see what types of sea life they have. Some even have virtual cameras. If kids feel inspired, they can spend the week researching before you go.
Plan for things not to go to plan! When we show kids that mistakes and changes happen, they get more comfortable with the idea and see it's not a big deal.
Remember that getting your money's worth out of the visit may mean you don't see it all.
During Your Montessori Aquarium Trip Visit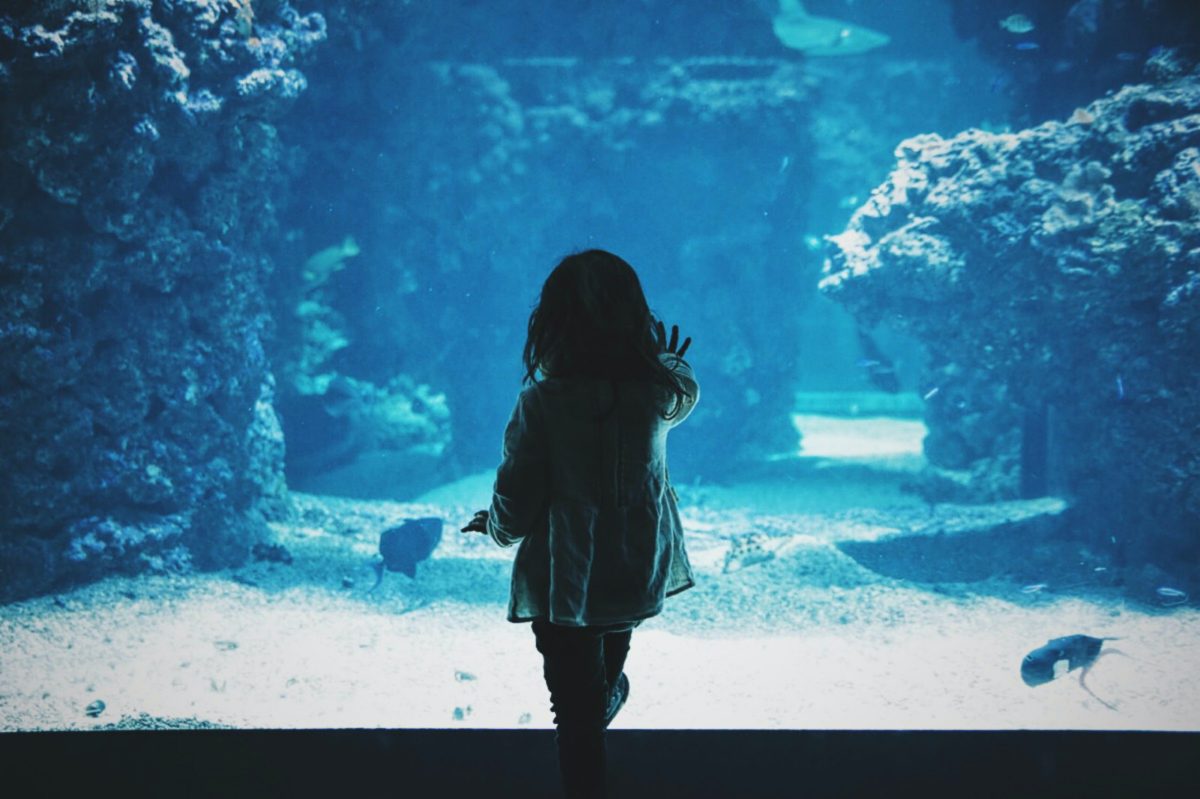 The day has arrived! Here are some adaptable tips for getting the most out of the day.
Organize bags and lunches the day before and invite kids to be responsible for their things.
Prepare for delays so you're not rushing around.
Discuss rough timings of the day around breakfast. You can also talk about expectations, feelings, anxieties, and anything else that comes up.
You can discuss the intentions or goals for the day.
Before entering the aquarium, kindly remind kids of decisions and boundaries beforehand. For example, if you won't be buying a toy in the gift shop, tell your child beforehand, then stick to it, even if there's a tantrum.
Allow ample time for your child to enjoy the experience. It is better for them to enjoy a few things well and go in-depth with them than to rush through the aquarium to "see it all."
Make sure you take some time to step back and observe your child. Trips are a great place to observe and adapt your expectations to fit their needs.
For hands-on learning, many aquariums offer touch pools where kids can actually touch the sea life, which is a great sensory experience.
Enjoy it! Sometimes we forget to have a good time ourselves. Kids innately feed off our energy, so get involved.
Choose a safe meeting place before you explore; that way, if you split up, there's a plan. This is especially important if you've got older kids who want to see different things.
Ideas for Continuing Learning After a Montessori Aquarium Trip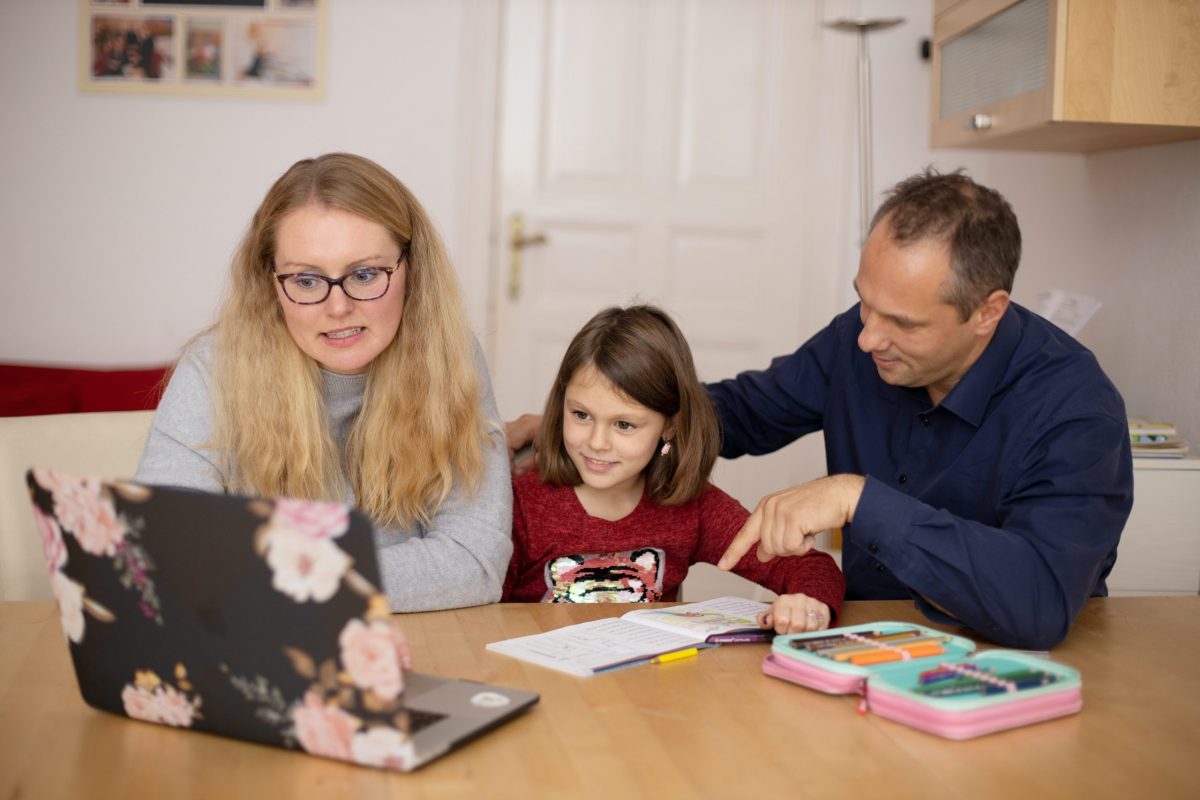 You've survived, and hopefully thrived! Here are some ideas to wrap up your Montessori aquarium trip experience.
You can invite your child to discuss the field trip. What did they enjoy? What did they want to see but needed more time to? Did they find anything challenging?
Have a book or post-activity in mind to round off the trip. Here's a land, water, and air toolbox you can use to talk about the different habitats and animals on the land, in the water, and in the air.
Reinforce what they've learned and experienced at the aquarium. You can use puzzles, books, and models.
You can introduce beginning sounds with aquatic animal language miniatures.
Spend some time looking at photos of the trip, and ask kids questions using rich language about what they can see or remember.
As always, follow your child's lead. They may want to learn more about a particular animal they saw.
Things To Keep In Mind
If you have children who want to see different things and you're by yourself, lean into reason. Explain to both children the situation, and see if you can come up with a solution together. When kids are involved in decision-making, it helps them with problem-solving, relations, and rationale.
If tantrums happen for any reason, it's OK — it's emotional processing. Simply wait for them to stop and offer them compassion and empathy. Labeling emotions helps kids, too. Console your child, and ask them if they are ready to continue.
Take breaks just like you would at home or school.
Communication is important. Openly communicating issues that come up helps you to sort them out together.
Observe your child; you might discover a new interest or trait you haven't seen before.
Activity Ideas for a Montessori Aquarium Trip
There are many different resources and organizations for your Montessori aquarium trip. Here are a few ideas:
Go With The Flow
We hope this inspires you (and reassures you) to organize a field trip for your family, classroom, or homeschool group. Organizing a Montessori aquarium trip, in particular, can be heaps of fun and engaging for everyone involved. Lean into what you already know, observe, and go with the flow — because no matter what, guiding your children toward new experiences can only help their development, independence, and curiosity in the long run.
---
Sarah Perowne is a former educator and Montessori assistant turned freelance writer. She earned her Theater, Education, and Applied Arts degree from RCSSD in London and holds the 3-6 AMI assistants certificate. Sarah is passionate about providing parents with the tools and confidence to embrace Montessori methods at home that suit them.