Montessori Homeschool Resources
More than 3.76 million students are homeschooled in the United States, up from 2.5 million in 2019. These homeschooling statistics are more than numbers — they represent millions of families all across the country who have made the commitment to home education.
While no two homeschoolers are the same, all homeschool parents have one thing in common: the need for support. In this article, we've compiled some of our favorite Montessori homeschool resources to help support families in their homeschooling journeys. Read on to discover resources available to make your homeschooling experience more joyful, manageable, and supported!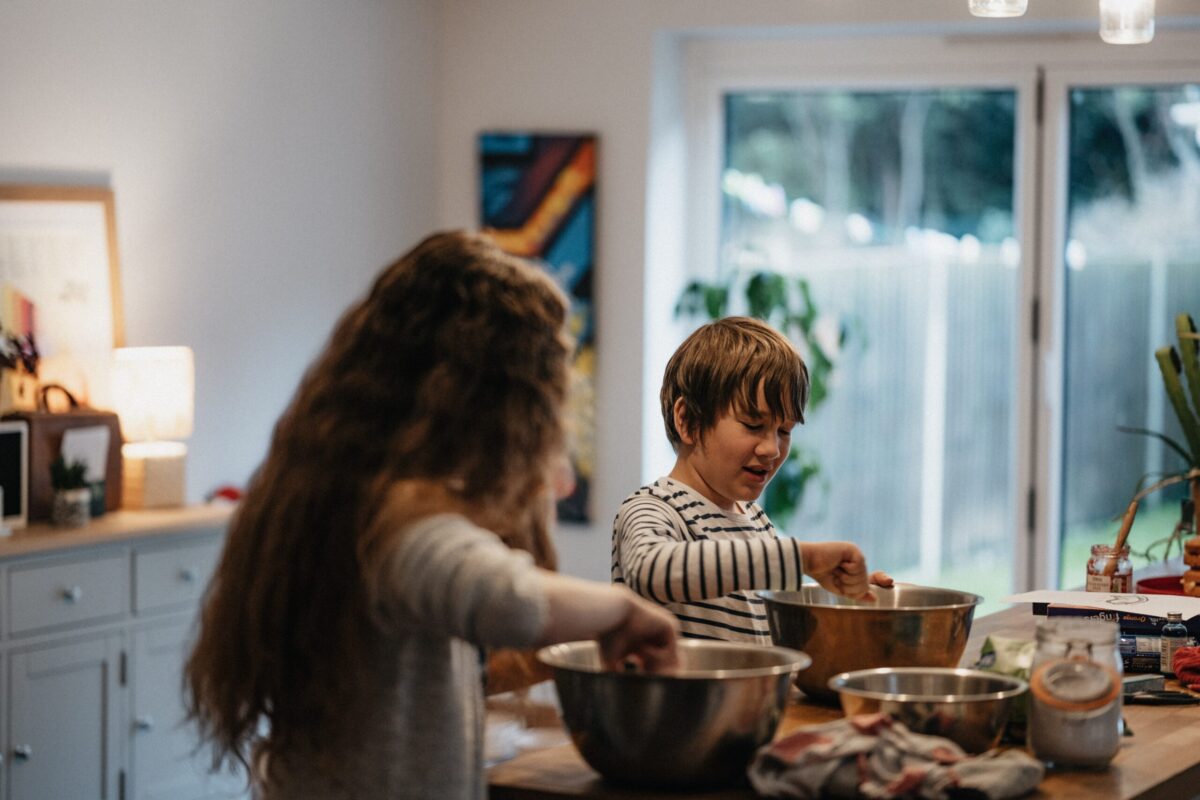 Local Resources for Montessori Homeschool
For many Montessori homeschool resources, you don't need to look any further than your own community. Even if Montessori isn't prominent where you live, many communities offer resources that can be suitable for Montessori families.
Play Groups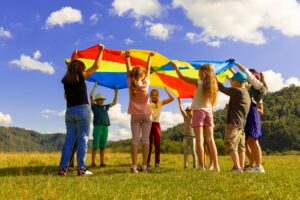 Local homeschool groups are a great way for kids to socialize — and a great way for parents to form friendships with other homeschool parents. If possible, find homeschool groups that are play-based or nature-based with a focus on positive parenting. Even if parents in your homeschool group don't share your parenting philosophies, it can be a learning experience for you and your children.
Some lucky communities have Montessori homeschool groups. This list has the information for a few Montessori homeschooling groups across the country.
Libraries
Local libraries are another fantastic resource. You can check out children's books to accompany your homeschool unit or help your child dive deeper into a topic that interests them. Bringing your child with you to the library and showing them how to find books and check them out is a great practical life activity.
Beyond books, local libraries often have activities with rhymes or songs, cultural celebrations, and more. Some libraries let you check out passes to visit children's museums, history museums, or other attractions in your area. Some communities even have toy libraries.
Thrift Stores
Thrift stores are a perfect place to find affordable materials for Montessori homeschool. While Montessori-specific materials are a rare find, you can fashion many easily-thrifted materials to create Montessori homeschool materials.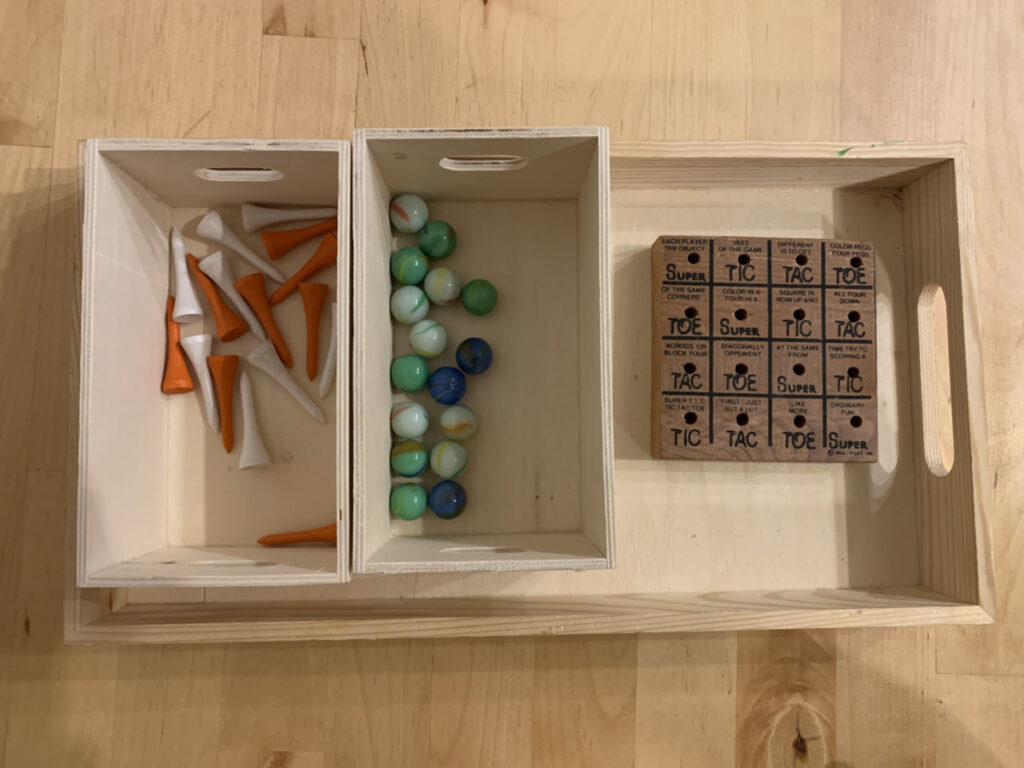 A thrifted coin box can become a posting activity or a Montessori coin sorting work. A restaurant peg game can make a fine motor activity to develop the tripod grasp (pictured above.) Animal figurines or other small toys can be great additions to your collection of language miniatures. Thrifted coffee creamers or shot glasses make great child-sized pitchers and cups. Thrift stores also tend to be bursting with gently used children's books and baskets and trays for presenting activities. The possibilities are endless!
Online Resources for Montessori Homeschool
Living in the age of the internet opens the door for homeschooling resources that previous generations could've only dreamed about. With the click of a button or the tap of a finger, homeschooling families can access support, materials, and curriculums.
Online Communities
It takes a village to raise (and homeschool!) a child — and in the 21st century, that village includes online communities. In online communities, you can connect with other homeschooling parents all across the world to share experiences, ask questions, seek support, and get ideas. Many of these communities reside on Facebook, including our online community, Montessori Made Easy – By Montessori By Mom.
Used Montessori Materials
It's no secret that Montessori materials can be expensive and inaccessible for many families. Online, you can purchase gently used Montessori materials. Many parents and educators sell Montessori materials on Mercari and Facebook marketplace for a steep discount. We also love the Facebook group Montessori Material For Sale – US and Canada.
Printables and Curriculums
The web is full of printables for Montessori three-part cards, language cards, and more Montessori homeschool resources. You can find these materials for almost any topic or interest imaginable, making it easier to tailor materials to your child's interests. Living Montessori Now and Montessori Nature are two useful websites full of free printables for Montessori families.
If you're looking for a curriculum to guide your homeschooling approach, the Montessori By Mom Toolboxes come with beautiful Montessori materials with accompanying online videos and guides. These resources can help you provide an authentic Montessori homeschool experience while also saving you the time it takes to research and put together activities.
Books for Montessori Homeschool Parents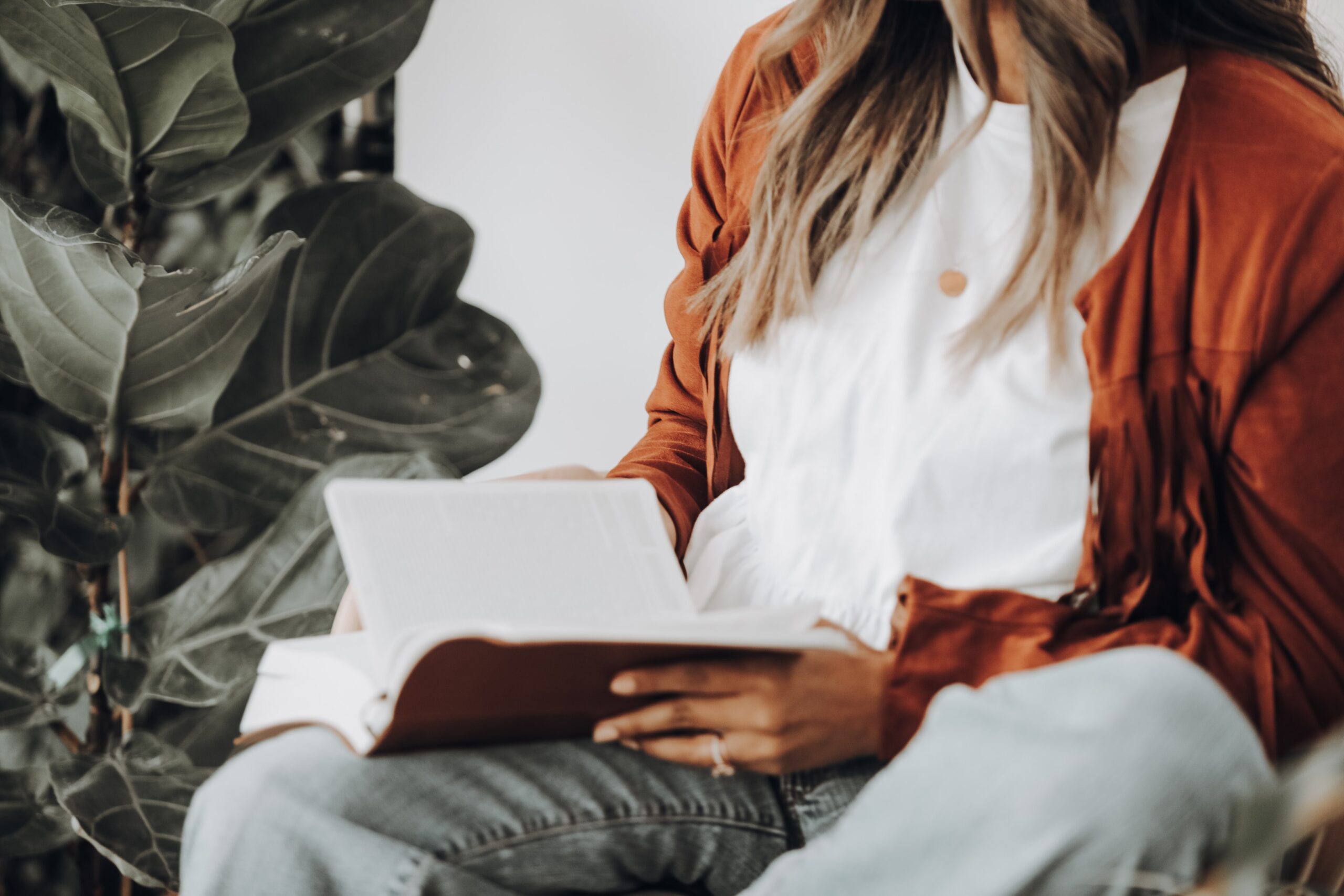 Books contain a wealth of knowledge to help you grow more confident and educated in your homeschooling journey. Through books, you can increase your understanding of the Montessori method and learn from the experiences of other homeschool parents. Here are a few favorite books of Montessori homeschool parents:
Of course, you don't need to read all these books — especially not all at once! We simply give this list so you have a few tried-and-true options to choose from.
You Can Do It!
Homeschooling may seem overwhelming, especially when you first start. We hope these Montessori homeschool resources help you feel more empowered and prepared to start or continue on your homeschooling journey. You can do it! Did we forget any of your favorite homeschool resources? Let us know in the comments!