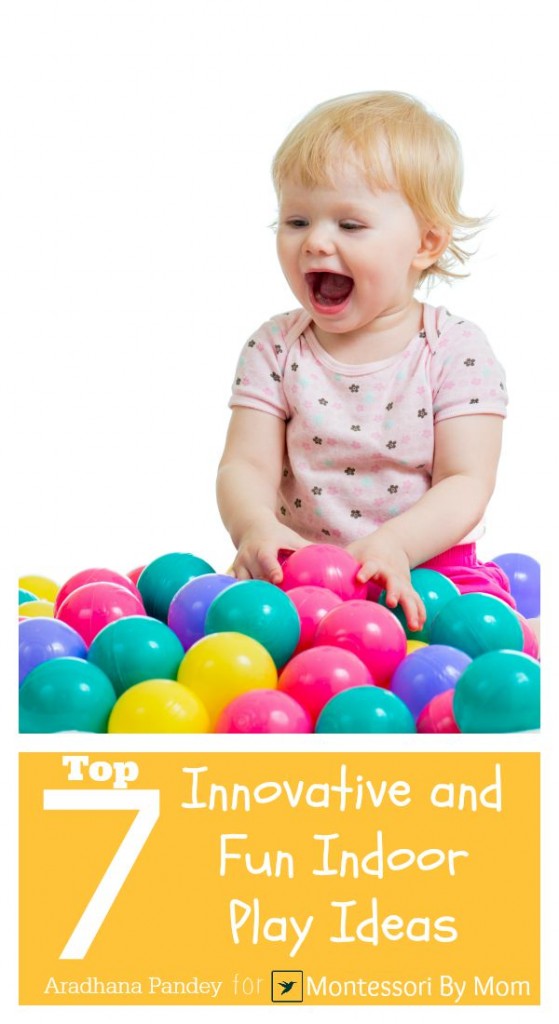 Top 7 Innovative And Fun Indoor Play Ideas
There's no better place than the outdoors for kids to experience the ultimate blend of learning and fun. There's surely a lot more that your little ones can do out in the wilderness than within the confines of the fours walls of your house. As much as we love to hear our kids cackle up with glee as they build sandcastles by the beach, there are days we have no choice but to wonder how to keep them engaged indoors. On a rainy evening, a cold morning or during times when you're too busy to take your little ones to the park, the TV isn't your only saving grace.
Here are seven innovative and fun indoor play ideas that your kids are sure to freak out over:
1. PVC Pipe Bowling: Here's a brilliant way to give the classic game of bowling a fun makeover. Take a PVC pipe (medium diameter) and cut it into ten equal parts of 10 inches height each. Add PVC caps to the base of the pipe. Decorate it however you and your kids want – with stickers, paints, tape, etc. Set the PVC pipe bowling pins in order, hand your kids a ball and watch them have a ball bowling the pins over.
2. DIY Ball Pit: Recreate this popular carnival attraction right at home and you'll never hear your kids complain about how bored they are again! Take an inflatable swimming pool, blow it up and fill it with plenty of soft and colorful plastic balls. Let your kids jump into the ball pit, roll over and giggle as you capture the fun moments.
3. Cardboard Slide: Your kids' favorite amusement at the park can now be made at home using an old cardboard box. Open up a large cardboard box and lay it on the stairs. Secure the box properly by taping the top end of the cardboard to the stairs with duct tape. Now let your kids roll balls over and slide themselves down the cardboard slide. Be rest assured that the giggling won't stop for a long time.
4. Balloon Ping Pong: This one's super simple and super fun! It's a great way for your kids to spend all their extra energy that they can use on outdoor activities. Take two paper plates and stick two craft sticks each on them to make the handles of the makeshift ping pong bat. Ask your kids to blow up a balloon and use that as the ball to pass to and fro using the paper plate bats.
5. Colorful Windows: Spark up your kids' creative streak by letting them create temporary mosaic windows. All you need is small bits of colored cellophane sheets and soapy water. On a glass window, ask your kids to stick the bits of colored cellophane sheets using soapy water until they cover the entire window. Ask them to look through the window and explore the world outside in different shades.
6. Ice Carving: This is a wonderful activity not just to get your kids to have a great time but also to help them understand a few scientific concepts. Teach your kids about the different states of matter and the conversion from solid to a liquid state with this activity. Freeze colorful trinkets in a large tumbler filled with water. Make your kids wear gloves, hand them a spray bottle filled with warm water, salt, and plastic spoons to help them discover the frozen wonders.
7. Ice-Cream Stick Memory Game: Here's an adorable activity to put your kids' memory to test. All you need to do is cut out 10-12 (even number) of cardboard pieces in the shape of a popsicle. Stick ice cream sticks to each of the cutouts such that it looks like a real popsicle. Make sure the design on one side of each of the popsicle shaped cardboard cutouts is the same for all the cutouts. On the other side of the cutouts, make sure that you create the same design for every two cutouts such that there is a matching pair for every cutout. Now, shuffle all the cutouts and queue them up with the standard design facing up. Ask your kids to find the matching pair to each popsicle, turn by turn. The one who finds a higher number of pairs wins.
Aren't these indoor play ideas amazing? Do let us know which of these you're going to try with your adorable babies first. Happy playtime!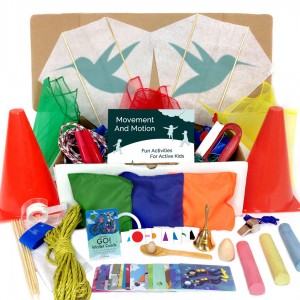 Subscribe to Receive a Toolbox Each Month!
Focus on having fun and teaching your kids, not wasting time doing research and creating materials. Subscribers receive FREE shipping on a new Toolbox each Month.
Did We Mention Our Unconditional Guarantee?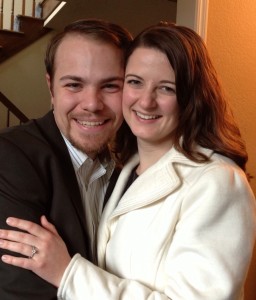 We don't think you will ever be dissatisfied with a box, but if you are, we have an unconditional money back guarantee. Unhappy with a box? Let us know within 14 days and we will give you a full refund, no questions asked. You have nothing to lose!
– Nathan & Teresa Hadsall