Montessori Cultural Studies Curriculum
At first glance, it may seem like a few subjects are missing from the five areas of the Montessori classroom: language, math, sensorial, practical life, and cultural studies. Where's the science? What about social studies? Where do music, art, and dance have a place in Montessori classrooms? The answer to these questions is the Montessori cultural studies curriculum.
The Montessori cultural studies curriculum exists to teach children about the world and the diverse plants, animals, and people living within it. Subjects like geography, science, botany, zoology, and art all fall under the umbrella of cultural studies. Like in all areas of the Montessori classroom, the cultural studies area uses hands-on materials and child-led learning to build on a child's innate desire to make sense of the world.
In this guide, primarily for ages 3-6, we'll cover the basic subjects of the Montessori cultural studies curriculum, including activities you can do to bring Montessori cultural education into your home. If you're eager to learn how you can help your child gain a greater appreciation for the world, its inhabitants, and its cultures, you're in the right place!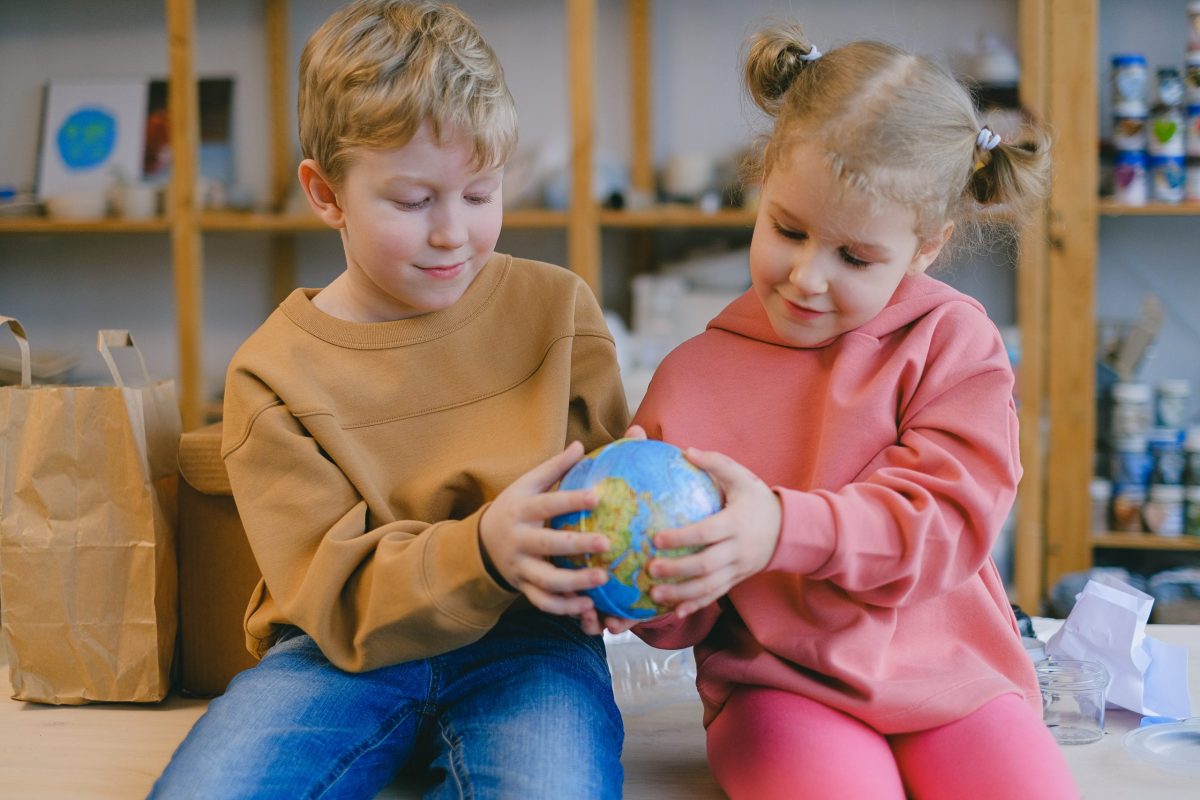 Subjects Covered in the Montessori Cultural Studies Curriculum
Geography
Children learn Montessori geography by starting with the big picture before diving into details. For example, they first learn about the universe as a whole before learning about the specifics of the solar system, sun, earth, land features, biomes, and so on.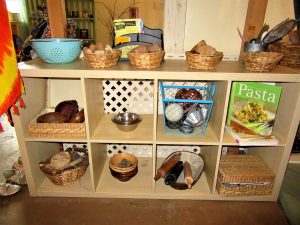 In Montessori, geography isn't just about locating countries on a map — it's also about learning about the cultures of the people who live there. In other words, Montessori curriculum teaches both physical geography and cultural geography. The NAMC Montessori Teacher Training blog explains that cultural geography teaches children about the world's people, cultures, traditions, foods, and lifestyles.
We recommend the sequence of Montessori geography lessons on the Carrots Are Orange blog. This breakdown gives a great full-picture view of Montessori geography with accompanying works. We also recommend Montessori By Mom's Land, Water, Air Toolbox and Space Explorer Toolbox for hands-on materials for learning about Earth and space. The Journey to Japan Toolbox is a great resource for the cultural geography of Japan!
Physical Science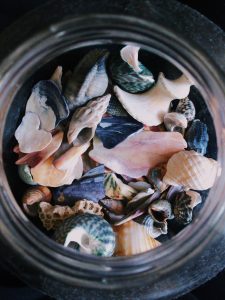 As always, the Montessori approach to physical science focuses on hands-on learning experiences. Children learn about science by handling real specimens, viewing true-to-life images, conducting experiments, and following their interests.
When teaching science in the Montessori classroom, teachers use real specimens when possible, allowing children to learn for themselves about the object's characteristics. Unlike a video or photo, children can explore these specimens with all their senses. They can note the weight of different rock types, smell the difference in plant varieties, and observe the details that differentiate insect species.
Children often conduct simple experiments in Montessori classrooms. These experiments can teach, for example, which items are magnetic vs. non-magnetic, what sinks and what floats, and what results when colors mix. These experiments make science concepts fun, concrete, and memorable.
Botany and Zoology
Montessori education values nature and teaches children to respect the natural world, including through botany and zoology education.
In Montessori classrooms, you'll often find children caring for living plants and observing the growth of class pets. For plants and animals that don't quite fit in the classroom's limited space (or budget!), children learn through a few tried-and-true botany and zoology materials.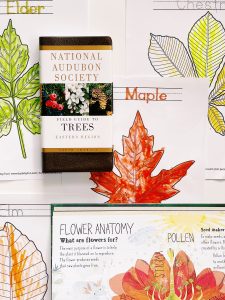 Three-part cards are a great example of these materials. Even before learning to read, children can begin matching plant and animal image cards to their corresponding labels.
Montessori also uses puzzles to help children differentiate the parts of plants and animals. Montessori By Mom's Shoots and Sprouts Toolbox includes a tree botany puzzle along with other beautiful, hands-on materials.
Another classic Montessori botany and zoology activity is classification work — children can classify objects or images based on whether they're living or non-living or plants or animals.
While these shelf ideas may be Pinterest-worthy, botany and zoology education doesn't have to be complicated or time-consuming. It can be as simple as taking a nature walk, filling a mystery bag with various nature items, or caring for plants. All of these activities can foster a child's respect and love for nature!
Art, Music, and Movement
"There should be music in the child's environment, just as there does exist in the child's environment spoken speech," Maria Montessori wrote. "In the social environment the child should be considered, and music should be provided."
Music, art, and movement are all key to a well-rounded education. Apart from being enjoyable, music helps children develop their math, literacy, and emotional skills. Learning about art and music inspires creativity and wonder.
Montessori music education encourages children to play instruments, dance, and create music. The Montessori bells teach pitch and notes. Children make art and learn about art techniques and history. Through art, children gain insight into cultures worldwide and learn to express themselves, too.
Montessori By Mom's Art Appreciation, Making Music, and Movement and Motion toolboxes are all great places to start exploring these important subjects!
Teaching the Montessori Cultural Studies Curriculum at Home
Now that you know the basics of the Montessori cultural studies curriculum, you may feel ready to teach it at home. Or you may feel overwhelmed, wondering how you can possibly cover all these subjects!
Either way, we get it. Our advice? Just focus on providing a holistic education instead of getting caught up in the details.
For example, you may not be able to teach your child the parts of every plant or the details of every culture around the world. But you can focus on ensuring your Montessori homeschool curriculum explores diverse cultures and fosters a love of nature.
What do you love most about the Montessori cultural studies curriculum? Let us know in the comments!