Raising Helpful Kids
Using Montessori principles can greatly contribute to a child's development and instill positive values like personal responsibility, empathy, and independence, from an early age. All of these priceless values can help parents in raising helpful kids who are eager to contribute to their homes and families.
The more you apply Montessori principles, the more amazed you'll feel at how they naturally lead to helpful kids, all without much effort or begging from the adult!
In fact, here's a little secret. A lot of the time, my own adult ego gets in the way of promoting helpfulness in my environment, mostly when I feel like "I can do it better" or "quicker."
So, if you're used to getting things done alone, here's the first tip I learned for raising helpful kids with Montessori principles: let kids help, make a mess, and make mistakes. Just breathe, let go, and be the prepared adult.
With that in mind, here is the Montessori approach to helpfulness and ideas to assist you in raising helpful kids.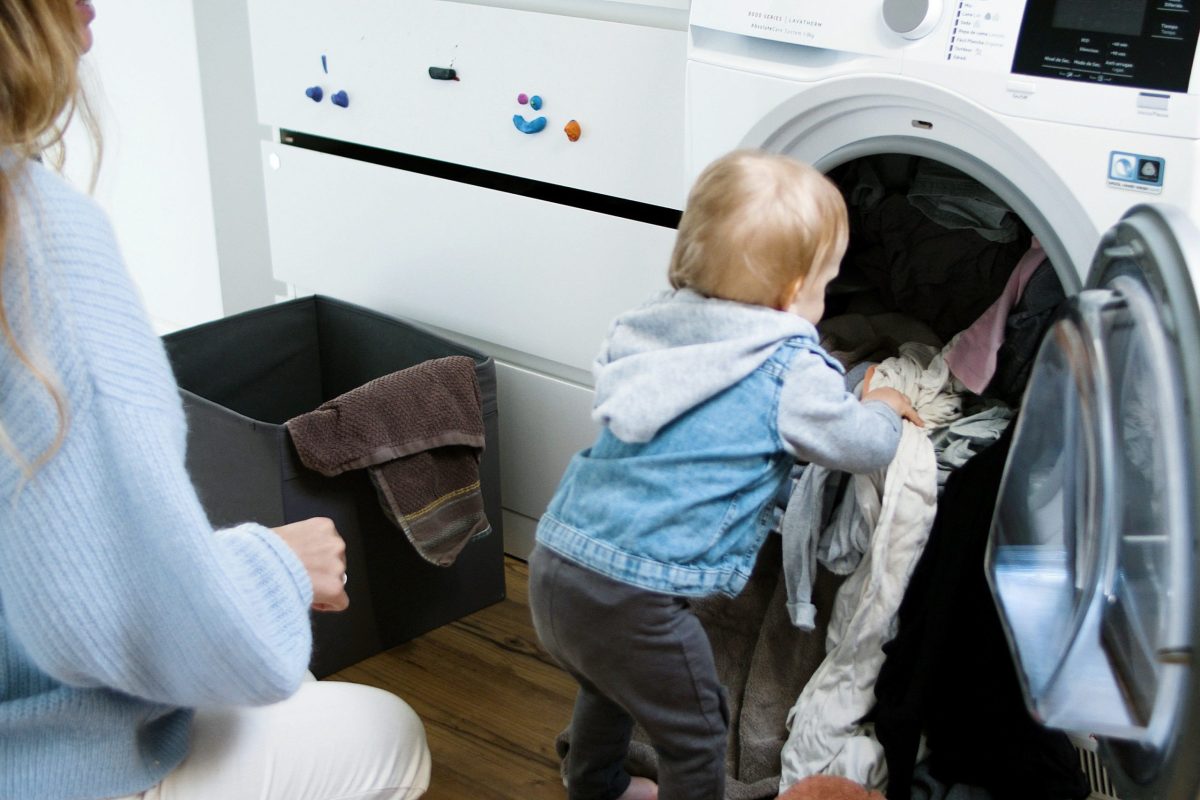 The Montessori Approach To Raising Helpful Kids
A few key Montessori principles and practices lay the groundwork for raising helpful kids. Here are a few examples:
The Montessori method encourages adults to respect the child and their capabilities. Even the youngest toddlers are eager to help when parents and caregivers allow it.
Montessori's mixed-age groupings encourage helpfulness, as kids have ample opportunities to help their peers. The cycle continues when children see and experience helpful behavior.
In Montessori, guides constantly balance the key principles of freedom and responsibility. Kids have the freedom to move, be, and experience life. Through these freedoms, they also learn to become participating members of their environments, which includes responsibilities like cleaning up and looking after others.
Practical life activities build a child's confidence in day-to-day skills and teach them how they can contribute to their homes and classrooms. These activities aren't chores or punishments; they're life skills.
Tips for Raising Helpful Kids with Montessori Principles
Model Helpful Behavior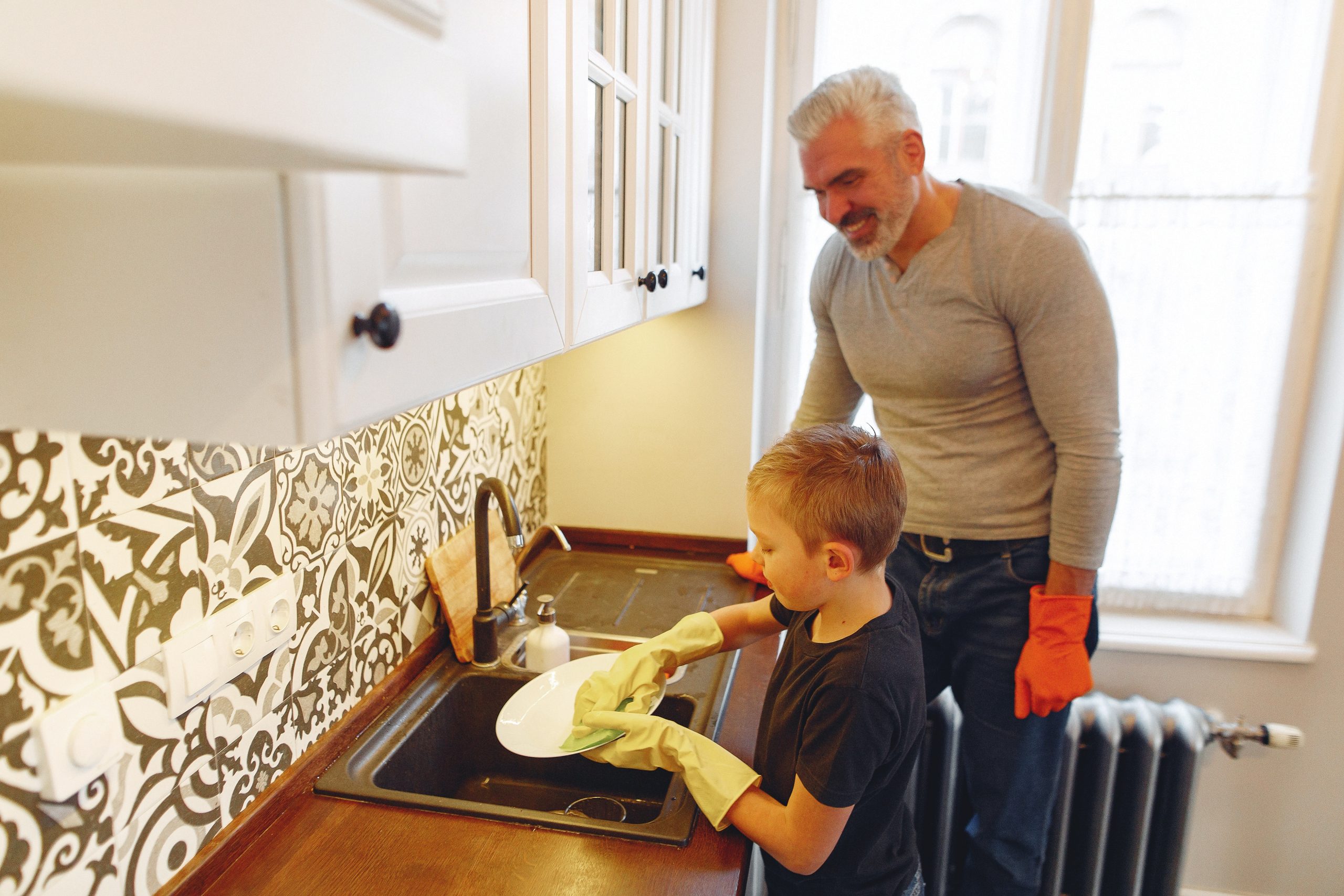 The absorbent, sponge-like brains of children exist, in part, thanks to special connections called mirror neurons. This remarkable mirroring effect allows children (and adults) to unconsciously mimic the behaviors, gestures, and emotions of those around them.
As parents and educators, we can engage these mirror neurons by modeling the helpful behavior we want to see in our children. By consistently lending a hand to someone in need, sharing, or showing kindness, you create a template your child can use to navigate these types of interactions.
Incorporate Practical Life Activities to Raise Helpful Kids
Practical life activities are possibly some of my favorites in the prepared environment. These beautifully mundane activities prepare kids for life. Children naturally learn about helpfulness and how it feels to support others and themselves through activities like cleaning up after themselves, setting tables, helping others, and getting dressed independently. Practical life activities are hugely motivating. Once a child masters how to do something, they are more confident, independent, and connected to their environments.
Here are a few practical life activities you can incorporate in your Montessori homeschool environment:
Helping to set the table.
Learning how to greet a person.
Tidying up.
Preparing food.
Dusting.
Activities in the Helping Hands Toolbox.
Embrace Collaboration
Your child will feel valued and acknowledged whenever you give them opportunities to have a say on things happening in their environment. This positive feeling promotes helpfulness because they know their contributions matter to the family. When adults listen to children and consider their point of view, children in turn feel naturally more inclined to help and speak up. You can start including moments of cooperation by organizing family chats where you plan the week or work out conflicts that arise. There are many ways to use cooperation in raising helpful kids, so see what works for your family.
Get in Touch with the Community
A sense of community helps children feel like they belong, which promotes helpfulness, empathy, and care for others. You can get involved in the community by joining local groups or looking at events going on in the wider community. Think about joining a community gardening project, volunteering, helping others in need, or joining virtual groups. The most important thing is to develop expectations emphasizing mutual respect and consideration for everyone.
Raising Helpful Kids by Aiming For Mixed-Aged Interactions
If possible, create opportunities for children of different ages and abilities to interact with each other. That could look like siblings completing projects together, inviting the neighbors for a craft afternoon, or heading to the local park to play with others.
Older kids can act as mentors and role models for younger children, and younger kids can help the older ones nurture patience and empathy. Even if these interactions don't go to plan, the experience can provide valuable moments of reflection and growth. Intergenerational projects done with grandparents and older family members can also be valuable learning experiences.
Problem-Solve Together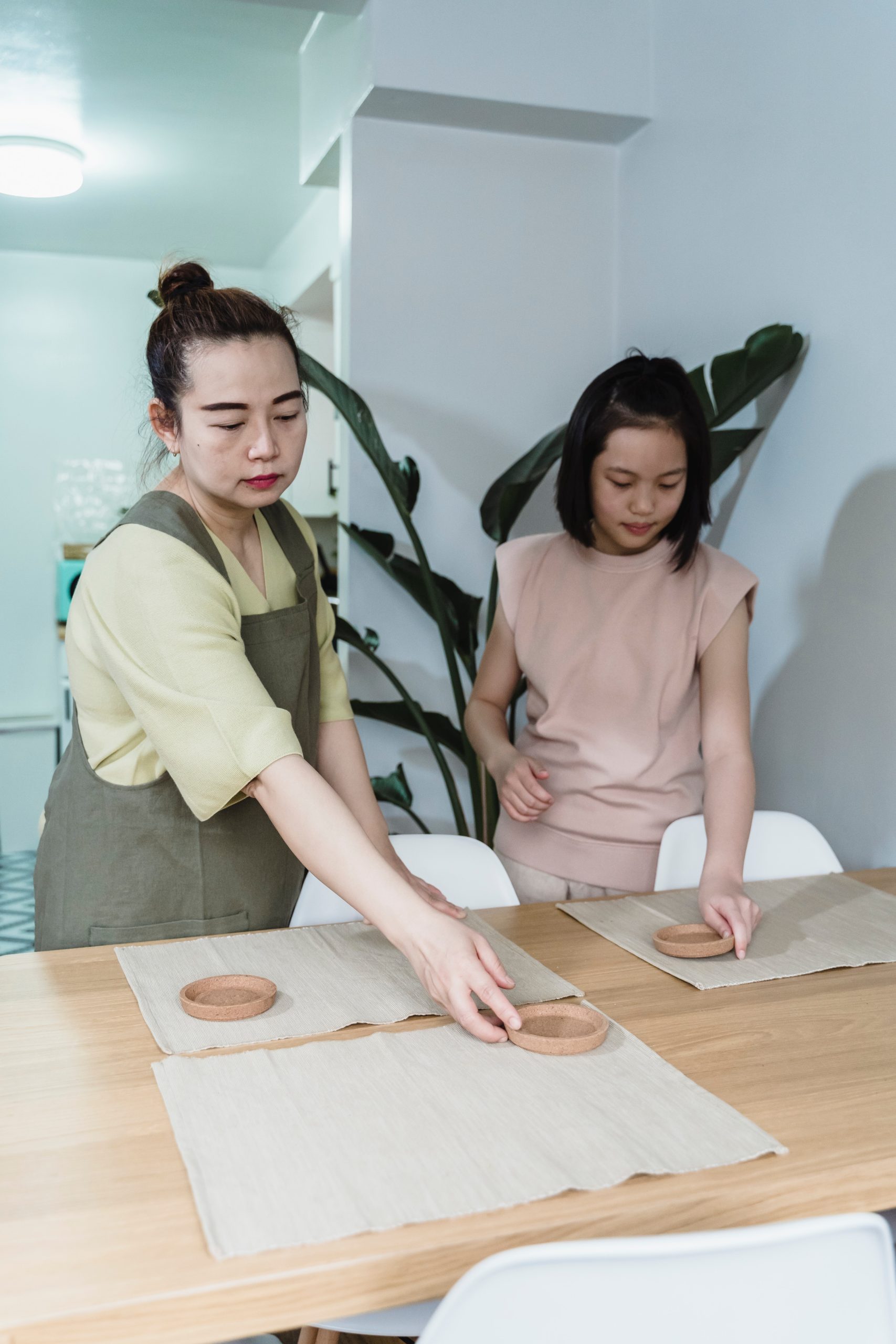 When conflicts inevitably arise, involve your child in actively seeking solutions together. This approach not only enhances their problem-solving skills but also steers them toward cooperation and communication when resolving issues. Helpfulness encompasses more than actions; it involves effectively conveying our ideas and constraints. These are incredibly valuable skills for comprehending ourselves, setting boundaries, recognizing others' requirements, and nurturing empathy.
Unity Through Helpfulness
Helpfulness is a lifelong skill and behavior that parents can nurture and promote. While some kids are naturally more prone to helpfulness than others, all children can learn how to help themselves, others, and their environments. Remember that if we want to raise helpful kids, it starts with us. So, let go of the "I can do it better by myself" and invite your child to come along. It will help them learn important life skills while promoting empathy, respect, and unity.
---
Sarah Perowne is a former educator and Montessori assistant turned freelance writer. She earned her Theater, Education, and Applied Arts degree from RCSSD in London and holds the 3-6 AMI assistants certificate. Sarah is passionate about providing parents with the tools and confidence to embrace Montessori methods at home that suit them.