DIY Montessori Activities
Did you know you can educate your child the Montessori way even without spending money on expensive schools, toys, and materials? DIY Montessori activities make it possible for children to enjoy the benefits of Montessori learning without the hefty price tag.
Since we strongly believe in making Montessori accessible to as many families as possible, we've scoured the web for the best DIY Montessori activities and materials for every area of the traditional Montessori classroom. We've put all our favorite finds on this list. We hope these DIY ideas and cheap Montessori resources help you bring Montessori into your home without emptying your wallet!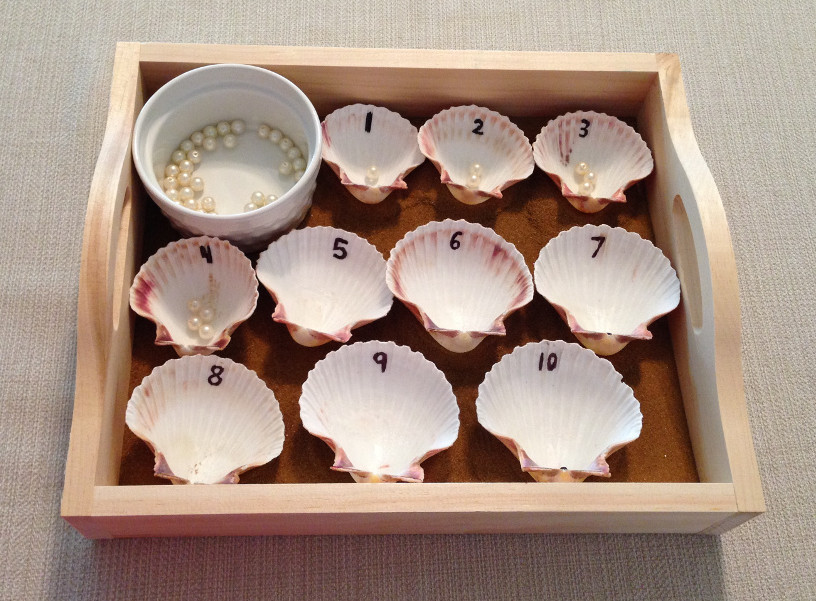 DIY Montessori Activities: Math
Number Rods
Number rods are an early Montessori math material that teach children quantity and number names. This tutorial creates number rods for less than $10. You can also create number rods with mega blocks or LEGO Duplos.
Spindle Box
The spindle box is a Montessori math material that consists of a box with sections labeled from 0-9 and 45 corresponding wooden spindles. This material helps children better conceptualize quantity and review numbers. This DIY spindle box tutorial outlines a few different methods to create your own spindle box using old toilet paper rolls, cardboard, and sticks.
Bead Frame
Both the small and large bead frames are essential Montessori math materials that introduce children to addition, subtraction, and multiplication. This tutorial outlines a very inexpensive and simple DIY bead frame made from recycled cardboard, pipe cleaners, and beads. Some Montessorians have also repurposed inexpensive abacuses into a DIY large Montessori bead frame. If you're feeling handy, you can also make your own bead frame with pieces of wood, copper wire, and beads.
Seashell Counting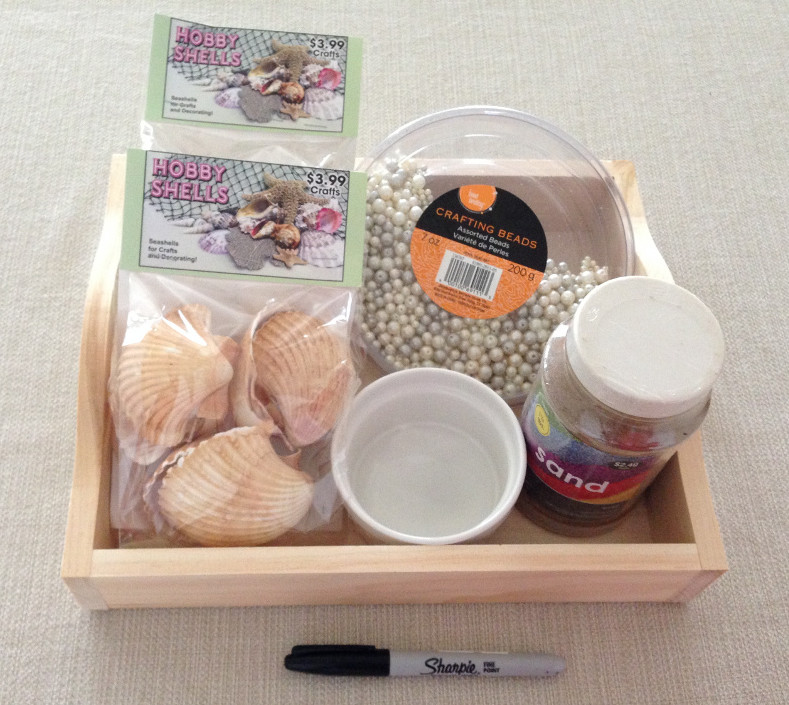 You can create Montessori counting activities with almost anything. This DIY seashell counting activity uses natural materials, including seashells and sand, to help children practice counting and numerals while refining their fine motor skills. To reduce the cost, consider skipping the sand — or collecting your own!
DIY Montessori Activities: Language
Sandpaper Letters
Montessori sandpaper letters offer a tactile experience for children learning the written letters that correspond with the sounds they already know. You can make your own sandpaper letters with paper, glue, and sugar. You can also make tactile nature letters with materials found on a walk outside.
Language Matching
Language-matching objects and cards make for simple, effective DIY language materials. Dedicated language objects aren't necessary. For example, you can use pairs of different fruits or pairs of outside objects like pinecones and sticks. You can start by matching objects to objects. Then, you can move on to matching objects to pictures of the object and eventually progress to picture-to-picture matching.
Language Baskets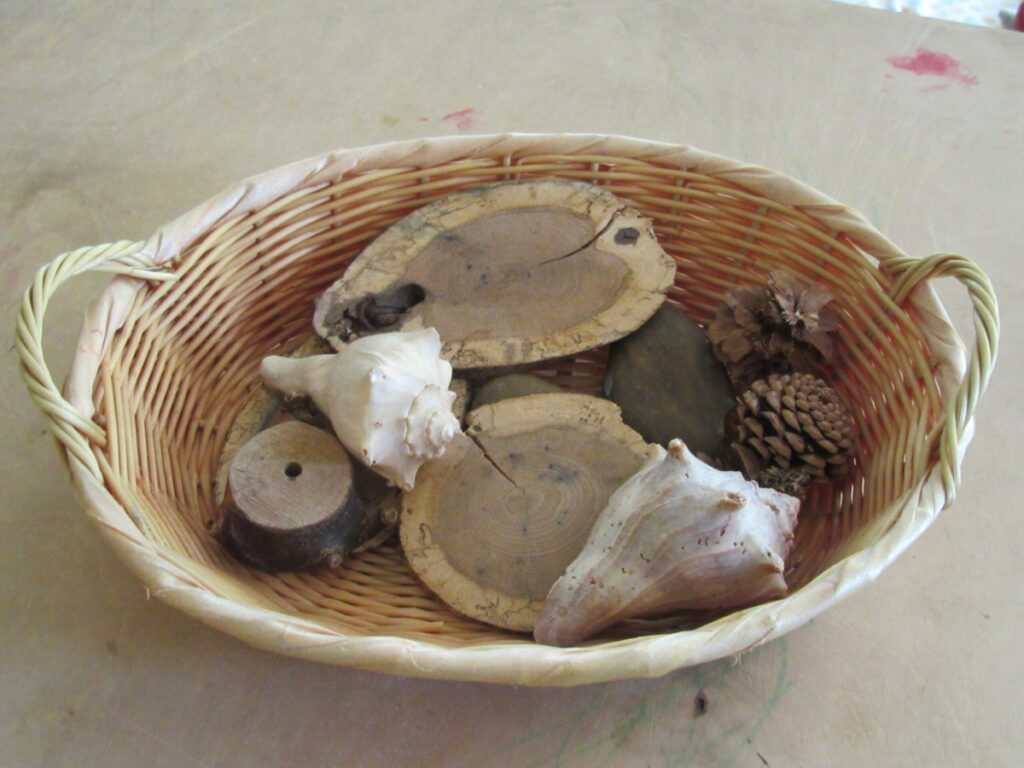 Language baskets are another DIY Montessori language activity that you can do with materials you already have at home. Simply gather a few objects and present them to your child in a basket. They can learn the names of the objects and new vocabulary as you describe the objects and their characteristics. For children learning sounds, you can also create rhyming baskets filled with objects whose names rhyme.
Language Sequencing Activities
Many early Montessori language works hone a child's language sequencing skills, or their ability to arrange information in the correct order. One such activity may include printing a series of photos for your child to place in the correct order. For an activity with less preparation time, encourage your child to tell stories! Storytelling is a perfect way for your child to practice sequencing without any preparation or materials on your part.
Tripod Grasp Practice
Anything that strengthens your child's three-finger tripod grasp is an important Montessori activity that will physically prepare their hands for writing. This article is full of ideas on strengthening the tripod grasp with everyday items. For example, your child can place toothpicks in an old spice container, thread beads onto dry spaghetti, or press push pins into a bulletin board.
Three-Part Cards
Montessori three-part cards are a beautifully simple printed material. They're easy to DIY (our article on Montessori three-part cards walks you through the process), and you can find free three-part cards already created on almost every topic imaginable.
DIY Montessori Activities: Sensorial
Mystery Bag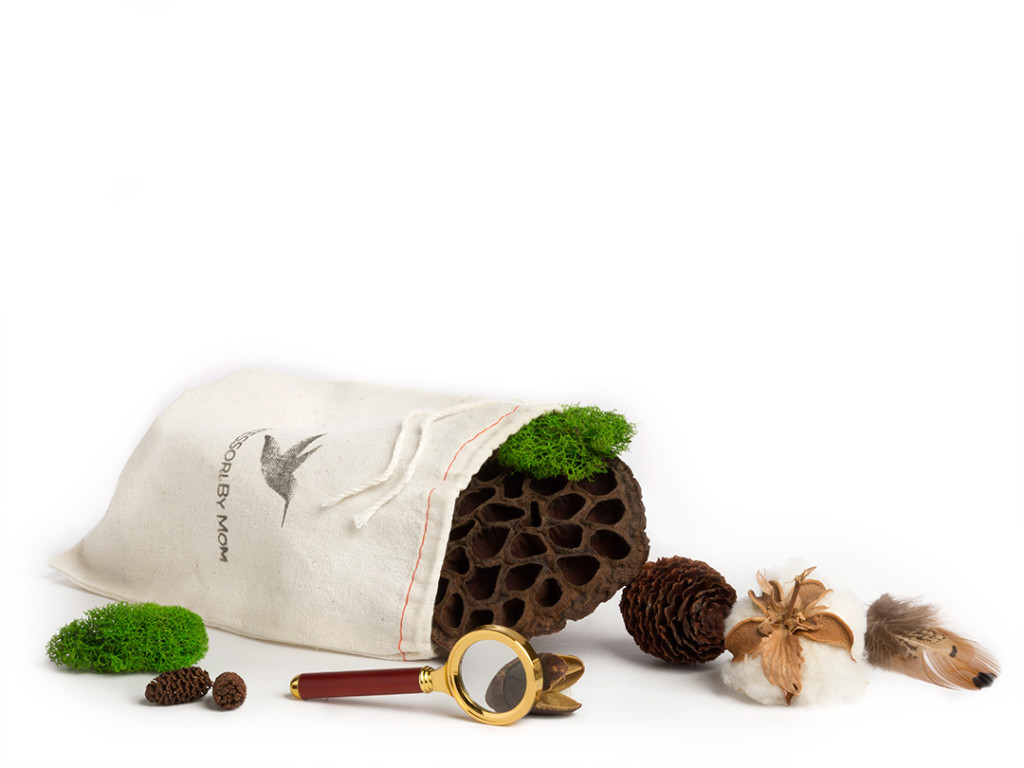 Montessori educators use the mystery bag to give children practice in stereognosis, or discerning objects from touch without seeing them. Any opaque bag will work for this activity. Fill the bag with a few objects your child is familiar with and then give them the chance to recognize each object by touch. The Montessori By Mom Shoots and Sprouts Toolbox also includes a mystery bag with assorted nature items.
Silence Game
Even though it's usually done in a classroom full of students, you can play the Montessori silence game at home with this tutorial. The silence game teaches patience, listening skills, and impulse control. This version requires a sand timer, bell, and tray.
Imbucare Activities
Imbucare activities, also known as object permanence boxes, are beloved Montessori materials for infants and toddlers. This tutorial outlines how to create your own various imbucare activities, including a traditional object permanence box, coin box, and peg doll drop. 
Color Tablets
Montessori color tablets, a classic sensorial material, help children develop color discrimination. You can make your own color tablets using embroidery floss holders and paint chips. Another DIY color tablet tutorial uses paint chips and folder edges.
Color Wheel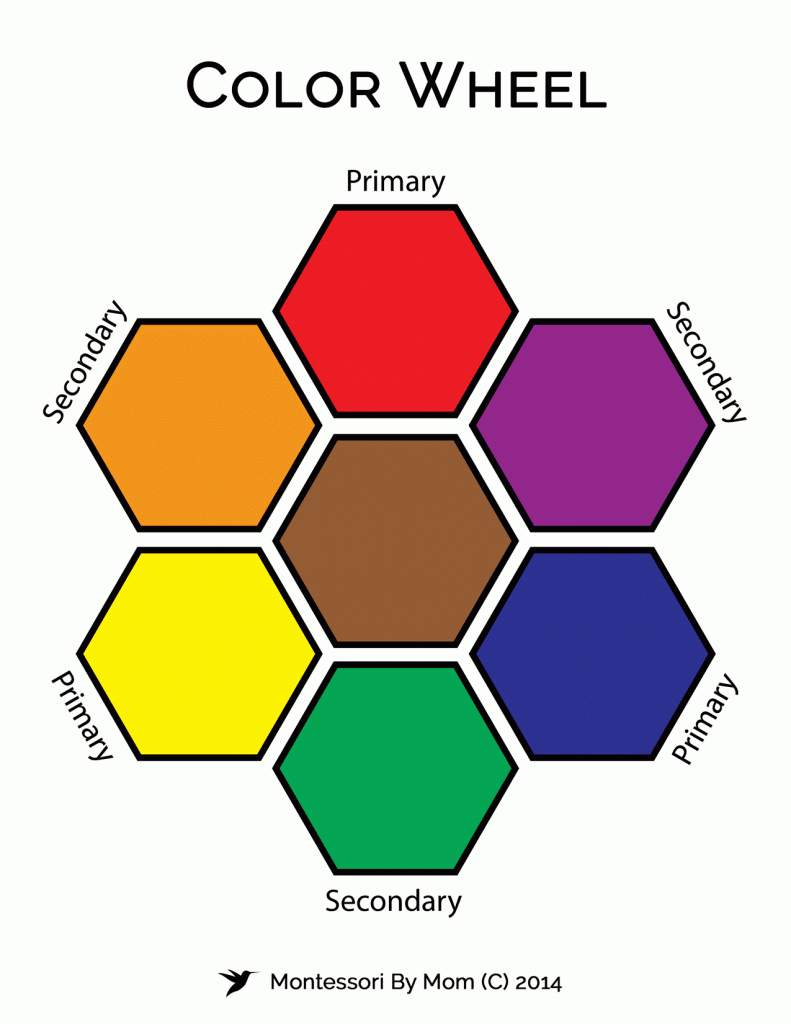 This printable color wheel is an inexpensive DIY that pairs perfectly with color tablets. You can use the color wheel to discuss primary and secondary colors with your child — and then give them the opportunity to fill in their own with the blank color wheel.
DIY Montessori Activities: Practical Life
Home Chores
The practical life area of the Montessori classroom is modeled after the home, making practical life activities an easy and organic way to implement Montessori at home. Any safe activity that you do to care for your home, body, pets, or yard makes a perfect practical life activity to do with your children. Cleaning, cooking, laundry, gardening, and organizing are just a few examples, but the possibilities are limitless. While these activities are often seen as chores for adults, children tend to enjoy contributing to their homes and families.
Practical Life Trays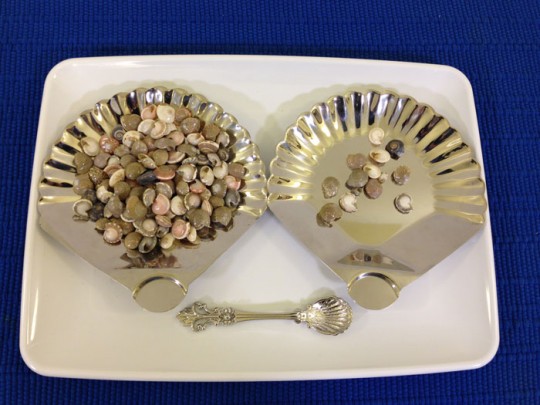 If you want to isolate a few practical life skills, you can present practical life activities in trays. Flower arranging is a classic practical life activity you can easily do with either purchased flowers or flowers you find yourself outside. Matching keys and locks is a simple DIY activity you can create with padlocks of a few different sizes. Cutting activities just require paper and child-sized scissors. Scoop, pour, and transfer activities can be done with whatever containers and utensils you have on hand.
Now It's Your Turn
We hope you love these DIY Montessori activities as much as we do! One of the benefits of practicing Montessori in the 21st century is the wealth of resources available with a click of a button and the ability to learn from the creativity and innovation of fellow Montessorians all around the world. For more inspiration, you can also check out our DIY posts on Montessori Christmas activities, indoor play ideas, and creating art with anything. If you try any of these DIY activities, let us know how it goes!